Upcoming OKC FUN things to do! Events in our wonderful Oklahoma City area!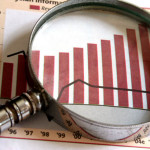 More great information that I would like to share about fun and interesting events in our OKC community area. As a professional REALTOR®, I feel especially compelled to share the top tips for fun that I see in our local OKC market.
Being a REALTOR® is more than just showing, selling and helping clients buy homes. It's an educational responsibility to be connected to the local economy and community and find out the best things to do if you are planning on making OKC your home, or you have been living here for some time and just want to know what the heck is going on!
So are you ready to learn about all the great events I have discovered this month?
Here's my latest updates on Oklahoma City fun things to do:
Myriad Gardens -Weekend at the Gardens: Feb 13: Wine & Chocolate Pairing, Love & Orchids. It's time to get your chocolate game face on! From 6pm – 8pm you will want to be in the Crystal Bridge for this event. It's a particular favorite my mine since I am a member of the Myriad Gardens and absolutely adore this place. Celebrate Love and Orchids! Enjoy champagne and live music while strolling through the Crystal Bridge before the opening day of the exhibit, "Deceptive Orchids". Discover the allure of these tropical treasures as you marvel at more than 1,000 individual orchids adorning the Crystal Bridge Tropical Conservatory. Meet me there February 13th for the most fun you'll have around Valentine's Day!
Midtown Updates on Fun Food to Eat: Top choices for my clients?Waffle Champion, Cafe do Brasil, Iguana Mexican Grill and McNellie's Public House. Waffle Champion has more than breakfast choices. Sandwiches, Desserts and a multitude of quick bites to eat. Cafe do Brasil is very unique. Brazilian, Breakfast, Seafood…it's all good! McNellie's is a great Midtown spot for a cool brew with a burger. Iguana Mexican Grill is a favorite of local foodies in OKC. Midtown is blessed to have this place available and parking is very accessible and convenient. Mexican, Southwestern, Vegetarian are all available!
The Entire Uptown Area off of 23rd Street: If you lived here in OKC years ago, you would not recognize this area of OKC now. A VERY POPULAR district in our OKC community now! Uptown 23rd District is one of Oklahoma City's premier business and entertainment districts that continues to grow. Where is Uptown? Uptown is housed along the historic Route 66 with many iconic landmarks such as the Tower Theater, the Gold Dome, and the historic Milk Bottle. And you will really find that 'Milk Bottle' of interest…my new arrivals in OKC are always slightly puzzled and amazed by that darn milk bottle.
This was a short, but sweet update on some Oklahoma City fun things to do. I will keep you posted on new things as they come along.
I do highly encourage you to get down and visit our Myriad Gardens soon. Consider joining as a member..so affordable and the benefits are great!
If you moved to Oklahoma City, what events would you most like to be made aware of? If you really enjoying eating out, are there particular types of restaurants or cuisine that would make your day if you discovered information about them? What would you like to share about Oklahoma City Fun Things to Do in the future?