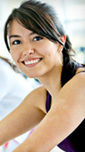 When buying a Historic Home in Oklahoma City, it is of the utmost importance that you connect and work with an experienced historic homes for sale real estate agent who understands the historic homes for sale market in Oklahoma City. As a professional RE/MAX REALTOR®, I specialize in the Oklahoma City historic home market. Midtown, Crown Heights and even the newly developing and expanding Downtown Bricktown Urban Loft and Living scene real estate market require a real estate agent who is connected with the OKC Metro market in this niche of historic era homes for sale.
You'll need excellent preparation and research on these older homes. You'll need quality referrals for home inspections and historical home renovation experts before you make an offer on one of these lovely older homes.There are special considerations you will need to be aware of in your journey toward purchasing any Oklahoma City historic home.
Historic Homes Oklahoma City

I am an agent here in OKC who understands and appreciates the many details of buying or selling a home in the exciting new areas of Midtown, Crown Heights and Bricktown Downtown OKC. Let me sit down with you and get a comprehensive grasp of what you are looking for here in Oklahoma City. I will help you locate numerous properties which while being historic homes, are also structurally sound and appropriate for preserving and restoring if that is part of your home-owning vision as well.
I have excellent relationships with the best local builders, and can arrange a post-sale renovation contract on your Oklahoma historic home if the best property you find requires adjustments. If you are considering buying an Oklahoma City historic house, then please give me a call and I can set you up with an appointment for consultation to answer all of your question and help you in any way you need.
Historic homes for sale in Oklahoma City will surprise you with the quality, design and price point. You'll be even happier discovering that you will be located close to all the exciting new developments in Midtown, Crown Heights and Downtown OKC.
Valerie McEvoy
RE/MAX Preferred Properties OKC
Historic Homes OKC