Downtown OKC Condos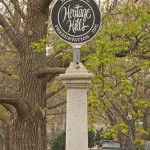 Touring the best in urban living options in Downtown OKC condos today and it's a great time to be a REALTOR® in Oklahoma City real estate. From The Hill, to Deep Deuce, to Bricktown condos and lofts, the selection of urban living options in Downtown OKC Condos is amazing to behold.
If you are searching for OKC Condos in the Downtown area of Oklahoma City, then you will be happy to note the expanded offerings of our urban living OKC real estate market. It's great to live close to The Wedge, Bricktown and the fun in Midtown!
Tour the Midtown Condos and Lofts and then enjoy a walk over to Stella Italian Cuisine and Kaisers for a nice meal. Enjoy finding a home close to our wonderful Oklahoma City Museum of Art! Learn about all the fun of dining and fun in our urban living areas!
If you want to ensure that you know accurate home values in this area, then get a free report before you start talking with a real estate agent in this area. You will want to have some facts down and understand the market. RE/MAX Preferred Properties shows and sells in the Midtown and Bricktown urban market and we have a full staff of real estate pros who know this area. Buying a condo, loft or townhome is a much less stressful process when you have a seasoned pro guiding you.
You can find a wide range of homes in this area. Some are luxury homes, but not on large lots like you would see in far NW OKC. The condos can be luxurious, but you will need to understand the difference from suburban living as opposed to urban living.
Luxury homes in this area are more typified by the style of homes you would see in Crown Heights, Mesta Park and Heritage Hills…older homes with a lot of character and heavily treed lots.
Oklahoma City Condos
Let's explore the condos and lofts that make up this exciting part of urban Downtown OKC and then you will agree it's a great time to locate to Downtown, Bricktown and Midtown OKC!
Valerie McEvoy | RE/MAX Preferred Properties OKC